THIS WEBSITE IS BEING UPDATED, READY BY 15th MAY!

We offer Kids Boxing from Age 6 * Adult KO Boxing * Female Only Boxing * KickBoxing
The gym will re-open for classes on: Monday May 17th!
--------------------------------------------------------
PUNCH IN THE SUN - FREE Outdoor Training
FEMALE ONLY: Wednesday & Friday 9.30AM – 10.15am at Queens Park Gardens, Ilbert Street, W10 4RS
MIXED Age 14+:  Monday, Wednesday & Friday - 5.30pm -7pm at Paddington Rec, Randolph Ave, Maida Vale, London W9 1PD (by the running track)
For more info call 0747 542 6327
---
---
PERSONAL TRAINING - contact one of our coaches below:
Paul Strutt - ABA Level 4 Advanced Boxing Coach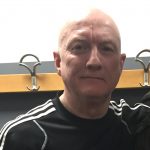 Paul has 42 years experience both Competitive(16) and Coaching(32) and has been a level 4 coach since 2005
Paul has worked with ABA London, delivering coaching courses for coaches and delivering squad sessions for team matches.
Developing numerous national champions both within the club environment and on squad duties regional and national.
Paul has also helped Nigeria, in setting up their AIBA coaching programme.
ABA Level 4 Advanced Coach
ABA Coach Educator and Current Head Coach for London ABA
Currently completing a Diploma in Cognitive Behavioural Hypnotherapy.
So whether you just want to keep fit, or have an aspiration of competing in white collar, amateur or professional
Give Paul a call 07912870755 or email Paulstrutt@me.com
---
Preya
Preya has been a Level 2 qualified amateur boxing coach since 2005 and has been working with competitive & non-competitive boxers since that time. She Is one of the lead female coaches for the London amateur boxing ladies team and also works with young offenders in Brent. This has largely been alongside competing herself for over 7 years, having won 2 ABA national titles as well as 3 other national level tournaments.
As well as being a qualified coach, Preya has a Bachelors and Masters Degree in Sports Science. She employs a scientific approach to all aspects of her coaching and takes pride in ensuring the boxers she trains receive quality coaching rooted in current scientific research. As well as her extensive knowledge of boxing as a coach and ex-competitive boxer Preya is a qualified massage therapist specialising injury prevention and management.
Contact Preya on:
Phone: 07850 793293
Email: preya.dhanecha@yahoo.co.uk
Facebook: Box Infinity
Instagram: @boxinfinity100
---
MO GHARIB - Professional Boxer and Qualified Personal Trainer

I have been boxing 18 years and in that time have had 92 amateur fights in 8 different countries and competed in 15 international fights, including representing/boxing for England twice and London 5 times. I have a level 2 and level 3 diploma in sports science.
I am now a successful professional boxer with 6 fights under my belt and enjoy passing on my knowledge and experience to those looking for a 1st class boxing/fitness personal trainer.
"Don't leave it too late because health is wealth and once your health goes you can't buy it back."
For unrivalled attention, quality training, to learn how to box or simply keep fit contact me:
Mo Gharib: 07956 821612
---
Aya - Amateur boxer, qualified martial artist and a Female-only personal trainer
Aya is an Amateur boxer, qualified martial artist and a Female-only personal trainer
I have been training from a young age, when it comes to reaching my desired goals, I like to do things the 'old fashioned way'.
There are no short cuts in achieving your goals no matter what they are and that everything comes with hard work and determination.
Each time you reach a target, another door will open, fitness is something important that we should all enjoy.
My aim is to create a positive and rewarding experience for all my clients.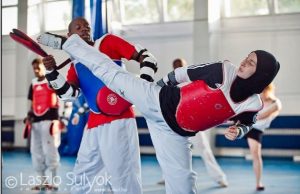 Using the best of my knowledge and experience I like to focus on each client's individual needs and produce results but most importantly maintain them for as long as possible.
I am all about helping you be and feel your best.
Contact Aya:
Email: the_a_project@hotmail.com
Instagram - instagram.com/theaproject_official
---
Taron James – Specialist Boxing Coach, Qualified Personal Trainer, Martial Artist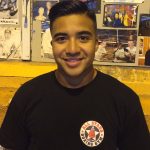 "All goals begin in the mind…
The seed for any goal in your life that you wish to develop, grow and achieve is born in your own mind. It is this seed or idea that has brought you to read this sentence on this website right now.
However, without Willpower (the determination to succeed through action), the goal remains only an idea and will remain only in your mind. The mind combined with the will and the actions are therefore the key initial elements in achieving your training goals (or any other goals).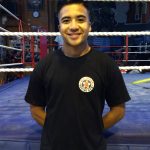 My aim is to work with you, to help you achieve your training goals, to recognize your individual needs and help you to manifest them. When you succeed, I succeed.
One goal achieved, leads to the creation of new goals. The process is one of continuous growth and achievements. Practicing this way, you will challenge yourself at every step and go beyond what you previously believed was possible.
Whether you believe your goals to be possible or impossible, you are right in both cases. Belief is the key.
I welcome those who are willing to accept that challenge. Let's do it…"
Taron James
Contact Taron at:
Email: taronjamesfitness@gmail.com
---
CATHY WYETH - PERSONAL TRAINER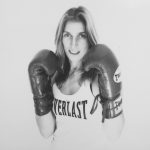 Cathy has been working in the fitness industry for over 22 years . In that time she has had the pleasure of working with different types of people including children, teenagers, college students, adults and MIND association. As a qualified ABA level 1 boxing coach Cathy implements aspects of boxing into her training sessions including bag work .
"Everyone loves to throw a punch and relieve some stress"
Cathy is a highly competent and enthusiastic personal trainer with a proven ability to help people achieve their fitness goals . Possessing a successful record of evaluating a clients physical fitness, understand their needs and then developing a practical and achievable workout routine for them to reach their targets .
Contact : cathy wyeth 07951 689218
Email : boxingtemple@yahoo.com
---
Rasheed Aladel
Rasheed Aladel has been in the health and fitness industry for 15 years and is an ABA boxing coach, Personal Trainer, Nutrition Adviser, Strength and Conditioning Coach and recently qualified as a human development coach to enhance the performance of athletes and busy executives. Rasheed recently starred in the Sports England ad campaign This Girl Can.
His approach with his clients is to achieve results that last. Using his habit changing methods, he has been able to transform his clients relationship with food and exercise. With his new approach to coaching clients, he realised that the health and fitness industry has taught us to approach our goals back to front. By following a exercise plan or diet plan, this is a short term fix that doesn't address the REAL problem you may have with sticking to a diet or falling in love with exercise.
For a free consultation you can contact Rasheed on:
Phone number: 07782358660
Email: bodysculptor@me.com
---
Steve Palmer
Coach Steve is a no nonsense qualified boxing coach with over 30 years boxing experience, offering 1-2-1 boxing training.
A go getting attitude dedicated to getting weight loss results and achievements in your personal fitness journey
Contact Steve : 07963 354 626
Email: stevepersonalboxing@gmail.com