March 15, 2013
Golden Dyer!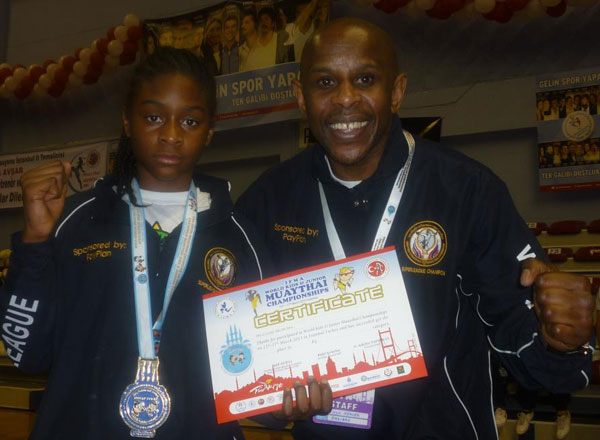 All Stars couldn't be more pleased to announce that our very own Junior Muay-Thai sensation Shenelle Dyer has been crowned Junior World Muay thai Champion in the age 9-11 category, (weight 42-45kg) after competing on March 13th in Istanbul Turkey.
Shenelle took on the world's best and conquered all! Coach Lloyd Heaven had trained Shanelle for the tournament and accompanied her on the trip and was delighted that everyone's hard work has paid off.
Huge thanks to all our members who contributed to raising the funds for Shanelle to get to Turkey, all of your help was worth it! So thanks for your support…
In fact since returning from Turkey Shanelle has had even more success by winning the junior super league event held by the UKMF. They have 4 events for the year and whoever collects the most points in their category at the end season is selected to fight for the England squad… so keep it up Shanelle!