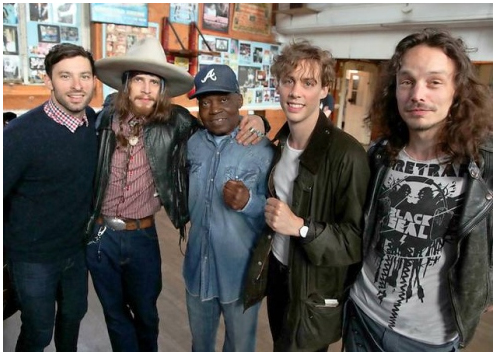 June 10, 2011
All Stars Rocks!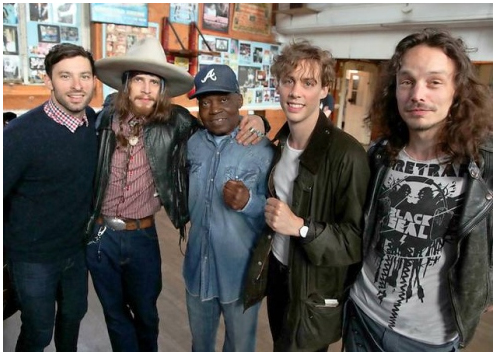 A chart topping indie band were the star turn at a charity fundraiser in support of a boxing club that helps kids from tough backgrounds stay out of gangs.
Razorlight performed at the cash strapped All Stars Boxing Gym and Youth Club, on Wednesday 8th June 2011.
The club trains more than 300 youths a week, charging just £1.50 for a two hour session but it faces closure unless it can stump up £100,000 in rent arrears before the lease runs out at the end of June.
John Borrell, frontman for the band, became a regular at All Stars' non-contact boxing nights in 2005 whilst living in nearby Ladbroke Grove.
He was still a regular at the Monday night sessions when he found out about the club's financial difficulties and was very eager to offer his support.
Mr Borrell said: "These places are very important not only for the local community but for London as a whole.
"In a boxing club it does not matter who you are you must give everybody respect and that is a lesson that you can take with you in the outside world.
"I am very grateful for that and so there was no question that we would come here and help out in whatever way we could."
Isola Akay, who was awarded an MBE in 2000, founded the club in 1974 after a local gym turned his son away because of the colour of his skin.
He has already raised half the cash, through donations and fundraisers, and now hopes the publicity from last week's concert will help him make the other £50,000.
He said: "I have been training Johnny for six years and in all that time I never knew he was a rock star!
"I just hope that his kind support will mean more people knowing about our club and what we are trying to do here.
"This is my life's work, it keeps me young and as long as it is still here then I will keep coming seven days a week 52 weeks a year."
Gym volunteer Dean Murphy said: "We would rather kids were in the gym boxing than on the streets causing trouble.
"It's about getting them out of using knives and into using boxing gloves.
"Our gym is packed out every day so you dread to think about what all the kids would do if we ceased to exist."
If you wish to donate to the All Stars Boxing Club please click here or call 020 8960 7724.
More pictures of our fantastic night will be on our website real soon, for more articles please click on the links below: